When you log into Page Rewriter the first thing that you will be presented with is a blurred screen in the background and the Projects Overlay Screen.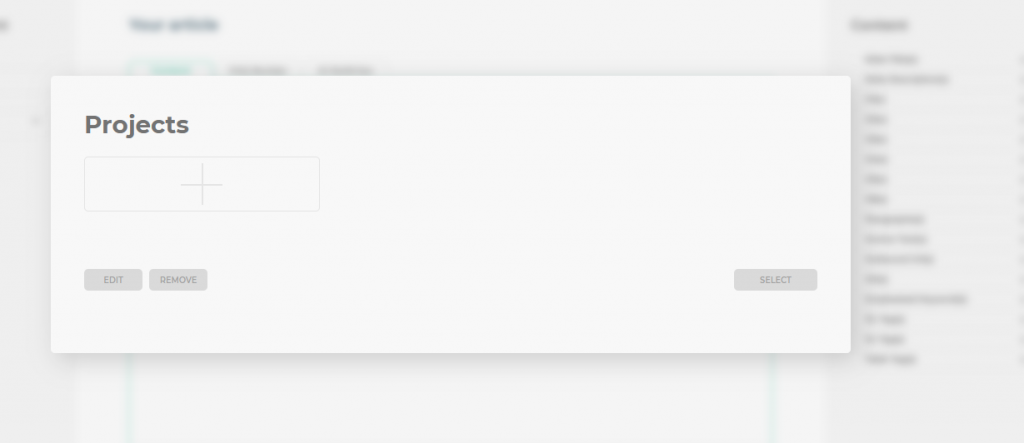 If this is your first time logging in then this will be blank and will look like you are not able to go any further. To continue to use Page Rewriter simply click on the + under Projects.
You will now be presented with the Create A New Project popup prompting you to enter the name of your first project.
Once you have entered the name and pressed the Next button then you be taken to the Main Page Rewriter screen